Last week, we discussed the importance of profile pics. Today, I want to go a little further by providing actionable tips and tricks to help you take the most flattering photos for your dating profile.
Different online services and dating apps have different capabilities, but if you're able to, you should include at least three photos in your profile. Use your profile pics to show who you really are.
Top 20 Tips for Profile Pics
1. The first picture should be a nice clear headshot, it's ok to use colour or black and white, whatever you prefer and feels represents you well.
2. You should also have a full length shot that shows your physique. Take it at a flattering angle and avoid the dreaded bathroom/gym mirror selfie.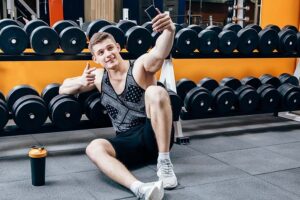 3. Your third photo is up to you! Use this one to highlight your personality.
4. Think about whether you want to take the photo indoors or outdoors. Clean up any clutter that may appear in the background.
5. There is no shame in standing in front of a blank wall, sometimes those make the best profile pics!
6. Be natural, relax, and smile.
7. Wear clothes that make you feel comfortable and confident. If it feels awkward, or fits wrong, your discomfort may show in the photo.
8. Find a spot with natural lighting, and make sure there are no shadows hiding your face.
9. No Sunglasses. Let us see your eyes.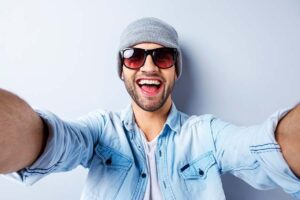 10. Have some fun! Grab a friend that you feel totally comfortable with, and goof around a little, so your best self comes out in the picture.
11. Update your photos every three months.
12. Don't post photos with other women. I once saw a man using a photo of himself and his ex-wife on their wedding day on his dating profile.
13. No group shots. Nobody wants to play a guessing game to figure out who's who.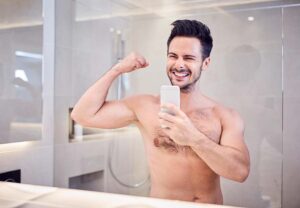 14. Keep your clothes on! No bare chest guys I know it's tempting, especially if you have a great physique, but it does far more damage than good.
15. No silly poses, goofy faces, or funny costumes.
16. Your profile pics should highlight your face, not any other body part. You know if I'm talking to you.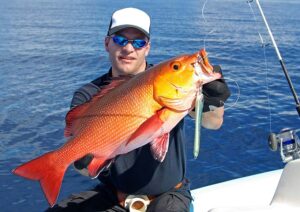 17. I don't care if you caught the Megalodon, no woman cares to see you holding up a dead fish.
18. Speaking of fish, no hatfishing! Unless you plan on wearing that backwards ballcap on a first date  (please don't), take if off for your profile pics.
19. If you are bald, be proud and show the world. A lot of women only date bald men, so own it!  
20. Your hair and facial hair should be styled just as it will when you show up for a date.